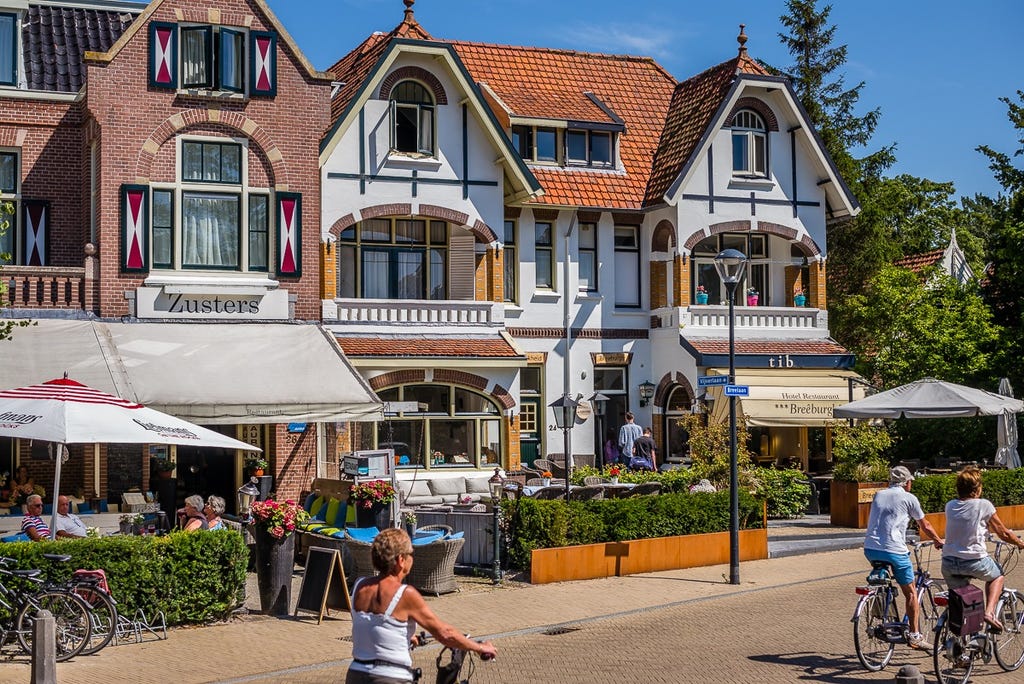 Dijkstra Hotel Group
Choose from 3 hotels and 1 villa, each with its own character

Relax, experience, fall in love (again) and above all enjoy: that's what you do in Bergen the way you want. Dijkstra Hotel Group has 4 different places to stay, where you can stay as long and as short as you want.

Information regarding Corona Virus and cancellations.

Our hotel is open and you are very welcome. Our lounge i sopen for our hotelguest and the restaurant only open in the evening.
We have taken various precautions for a responsible stay!
Villa Breeburg
Take a break in a hotel where you feel at home. A cozy family hotel with a romantic twist. Let the friendly staff at the Hotel Breeburg pamper you.
Hotel Heerlijkheid
Relax, rest and enjoy. In the heart of Bergen you will find shops, restaurants, terraces and the beautiful Hotel Heerlijkheid. A modern hotel with simple to luxurious rooms.
Hotel van Renenpark
The recently renovated hotel, situated on the edge of the village and dune, has gone from 18 to 15 rooms. We have refurbished the rooms from head to toe, made them larger and lighter and equipped with new bathrooms.